Exhibitions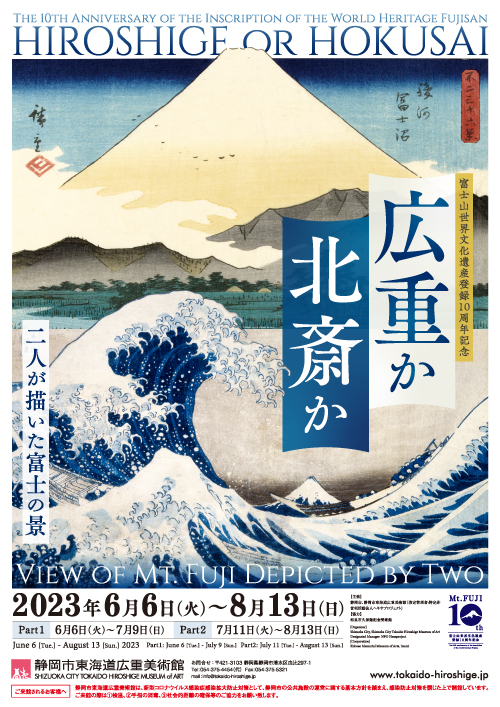 The 10th Anniversary of the Inscription of the World Heritage Fujisan


Hiroshige or Hokusai: View of Mt. Fuji Depicted by Two

June 6 (Tue.) ~ August 13 (Sun.) 2023

When discussing Ukiyo-e scenery prints, we must not forget Katsushika Hokusai and Utagawa Hiroshige. In commemoration of the 10th anniversary of "Fujisan" being registered as the World Heritage, this exhibition will introduce three masterpiece series with Mt. Fuji as the motif depicted by the two Eshi (painter): Katsushika Hokusai's "Thirty-six Views of Mount Fuji" and Utagawa Hiroshige's "Thirty-six Views of Mount Fuji" (Horizontal Chuban) and "Thirty-six Views of Mount Fuji" (Vertical Ōban). Hokusai was known for his dynamic motifs and clever framing structure and Hiroshige was known for depicting iconic scenes based on sketches while effectively using expressions of seasons and weather. Please enjoy the view of Mt. Fuji depicted by two Eshi that represent the "Hiroshige or Hokusai" world of Ukiyo-e.